Welcome to PostingNotice.com a new and exciting Workers' Compensation compliance solution. Producing and distributing Workers' Compensation Posting Notices is now straightforward and simple. Just enter Employer, Insurer, and Claims Handler info once and get all your state notices filled and printed. Click, Print, and Ship. It's easier this way!
Workers' Compensation Posting Notices made easy.
Schedule a Demo Today (888) 627-7807 or sales@FergTech.com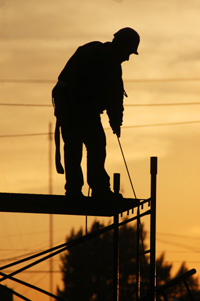 FergTech Software Revolutionizes Workers' Compensation Posting Notices
New software and compliance service streamlines Posting Notice issuance for Insurers
Darien, CT – October 31, 2006 – FergTech, Inc. today announced the launch of PostingNotice.com™, a Web application that enables insurance professionals and businesses to quickly and easily produce state-required Workers' Compensation "Notice to Employees" posters ("Posting Notices"). PostingNotice.com is the first comprehensive Web-based software service for creating compliant, on-demand, and data-complete Posting Notices.
PostingNotice.com provides the ability to enter or import data about the policy, office locations, and claims processing relationship to instantly produce data-complete, state-compliant posters. "PostingNotice.com revolutionizes the way that Posting Notices are produced and distributed by printing the entire poster – form and data – using a color laser printer" said Lynne Somerville, Vice President of Marketing at FergTech. "Prior to PostingNotice.com, insurers and businesses were reliant upon an inventory of hundreds of different mail-ordered posters and applying data via stickers."
With regulations from over fifty jurisdictions in the United States for employers and insurers to comply with, PostingNotice.com is a long-awaited new product that reduces the compliance burden, operational inefficiencies, and cost associated with producing and distributing Notices/Posters. More...